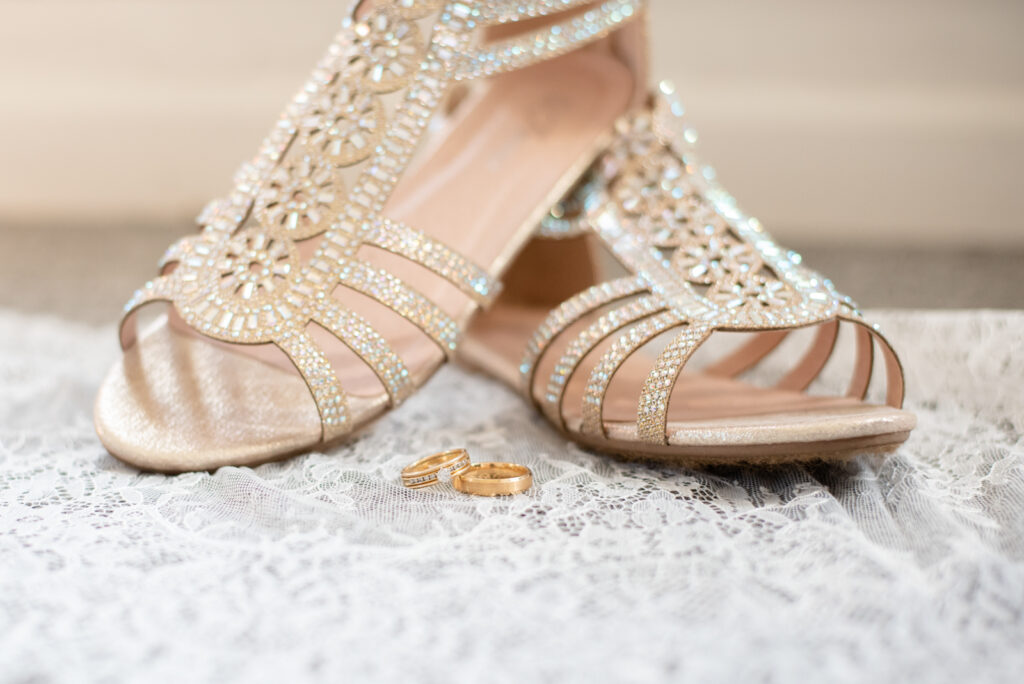 Charles and Etta had a beautiful wedding day. The sun was shining, and it was the perfect day for such a joyous occasion. When I think back to this day, I am reminded of the tremendous JOY that filled the air. Everyone there was so happy and so excited that Charles and Etta were beginning their new life together.
One of my favorite details of the wedding with Etta's veil – it was long and trimmed with beautiful lace. I also loved the attention to detail in that all of the jewelry was gold and super elegant. 
We started the day at Sacred Heart Catholic Church in Waseca, and it was there that Charles was able to see his bride for the first time as she was walking down the aisle.
It was very important to Etta to incorporate some elements into her day that honored her Father's memory. As Etta walked down the aisle, her step-dad carried a candle up with them, which was then used to light a candle at the alter- a beautiful tribute to Etta's late father. 
This day was truly filled with God's love, and it was obvious by the testimony of many people there that Charles and Etta both radiated the joy and peace that God's love can bring.