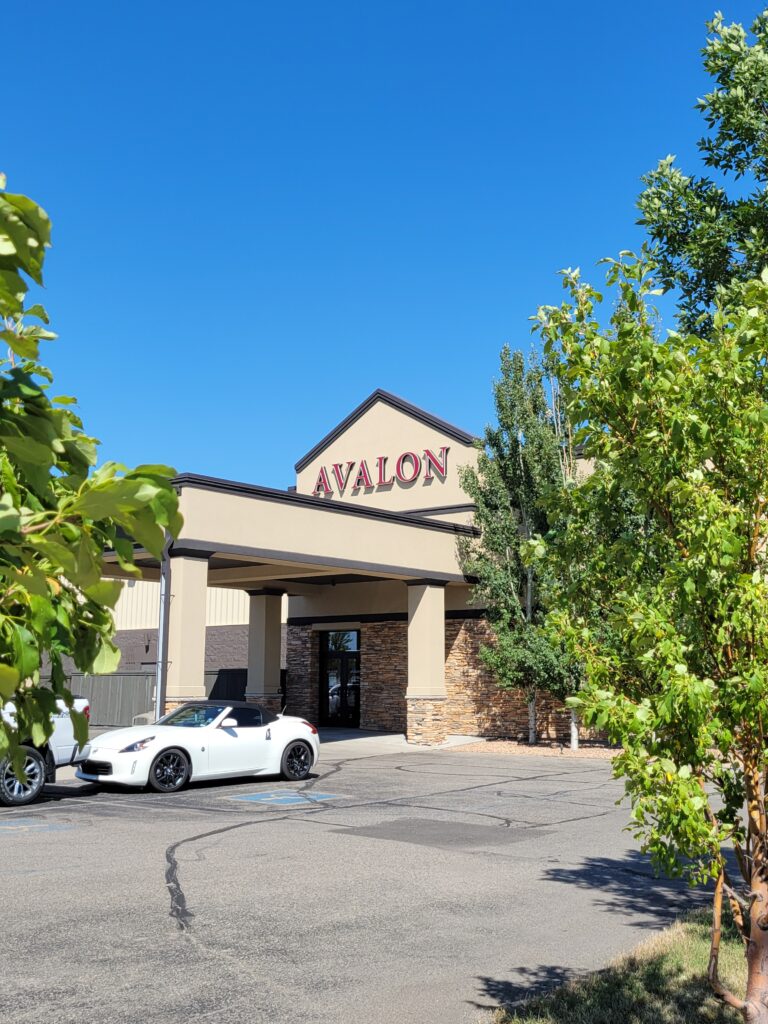 The Avalon Events Center began operations in 1998 in downtown Fargo on First Avenue in the former C. R. Stone Block bank on First Avenue. With three rooms for events in the 15,000 square foot space, by 2014, they needed more room to better accommodate their customers. The team at the Avalon chose to convert The Playmaker Sports Bar and Concert Hall at 2525 9th Avenue in Fargo into their new state-of-the-art venue for weddings, corporate meetings, and other events and this is their location today.
Notable Features
The outside of the Avalon looks like it might have more of a laid back space inside but this couldn't be further from the truth! Once you enter the doors, you are immediately surrounded by high class and elegance. The Avalon is the perfect indoor ballroom venue that is not a typical hotel venue. 
One thing to note if you are choosing the Avalon is that the space is a shared space with up to four events going on at once. Although most people tend to stick to their own room,  If you are hoping for a private event just know that there will be others around who are not part of your guests.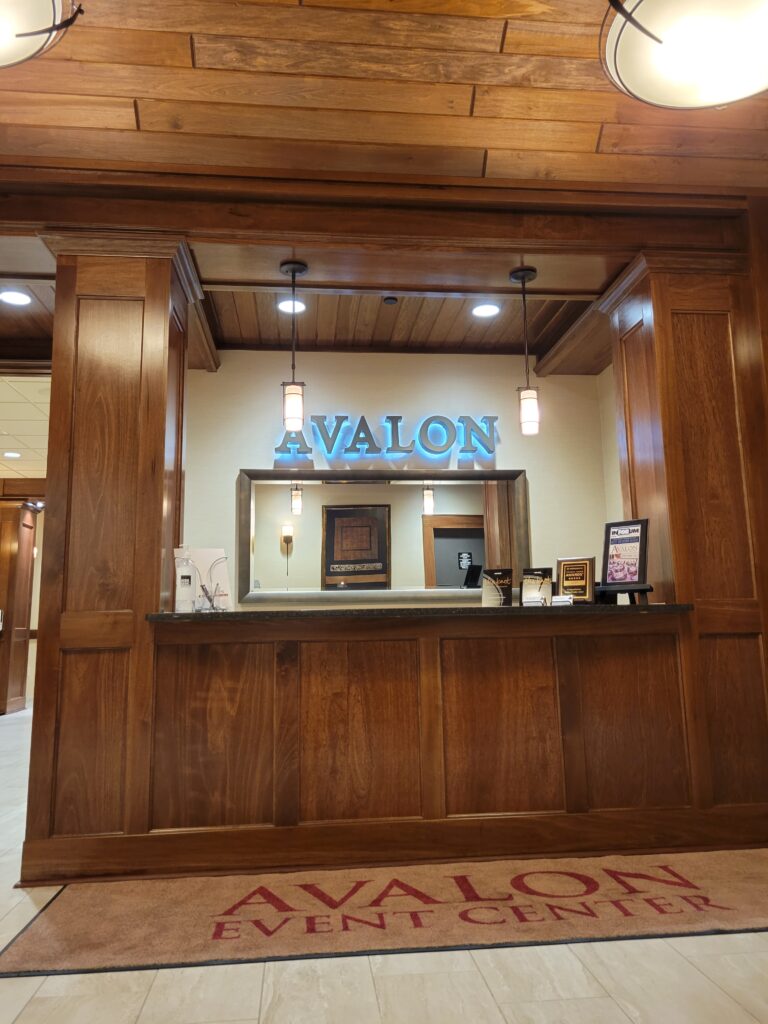 Ballrooms at the Avalon
The Avalon has five gorgeous ballrooms for couples to choose from based on their needs. The ballrooms at the venue include:
The Millennium Ballroom: Dinner seating for 500.

The Loft at Millennium Ballroom: Dinner seating for 300.

The Millennium Mezzanine Level: Dinner seating for 250. 

Prairie Rose Ballroom: Dinner seating for 300.

Dakota Ballroom: Dinner seating for 250

Sheyenne Ballroom: Dinner seating for 150

Roosevelt Boardroom: Dinner seating for 80.
Once you've selected your room, the wedding manager will work with you to help you set up the layout for the room you have chosen and customize your reception to celebrate your special day. They offer complimentary centerpieces if you should choose to use them.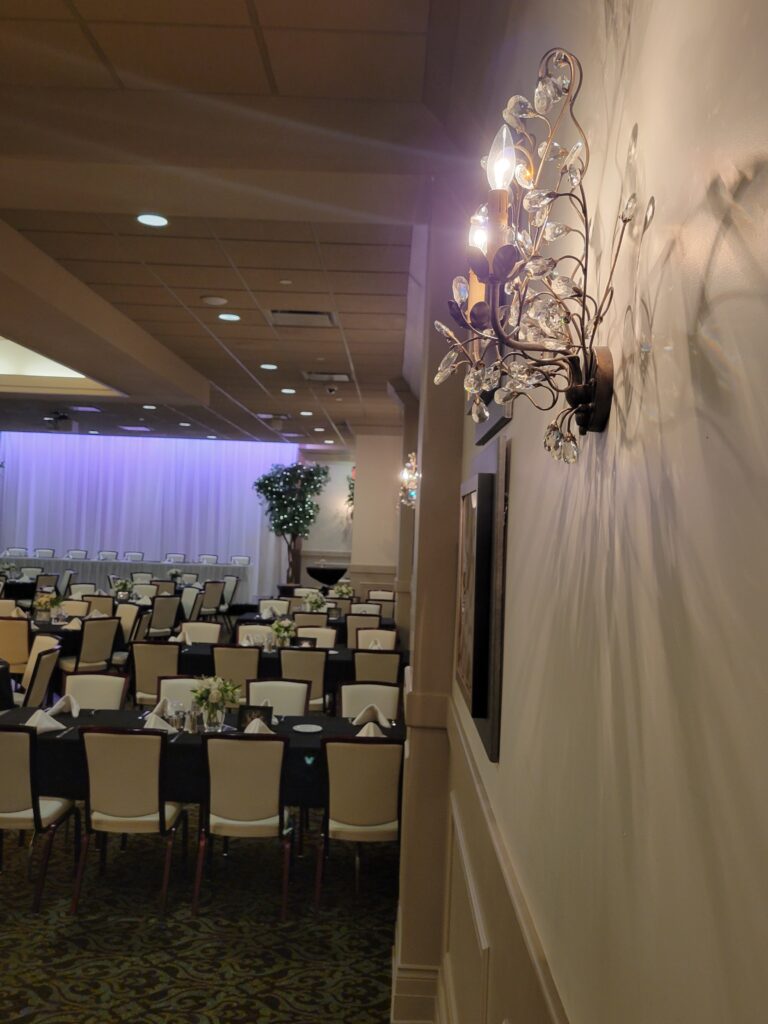 Avalon Food Options 
With exceptions being made for desserts, snack item, or other small treats, all food at events is catered by the Avalon Events Center. Their menu offers a variety of dinners, hors d'oeuvres, snacks, and desserts. As far as dinner options go, they offer both plated and buffet dinners. Pricing for a buffet dinner starts at $23 per person while a plated dinner starts at $26 per person, based on the particular entrée you choose: from as simple as chicken and rice pilaf to as elegant as filet mignon. Both plated and buffet dinners come with a salad, dinner rolls and choice of one starch and one vegetable as sides. Vegetarian, vegan, and gluten free diets can be accommodated as well.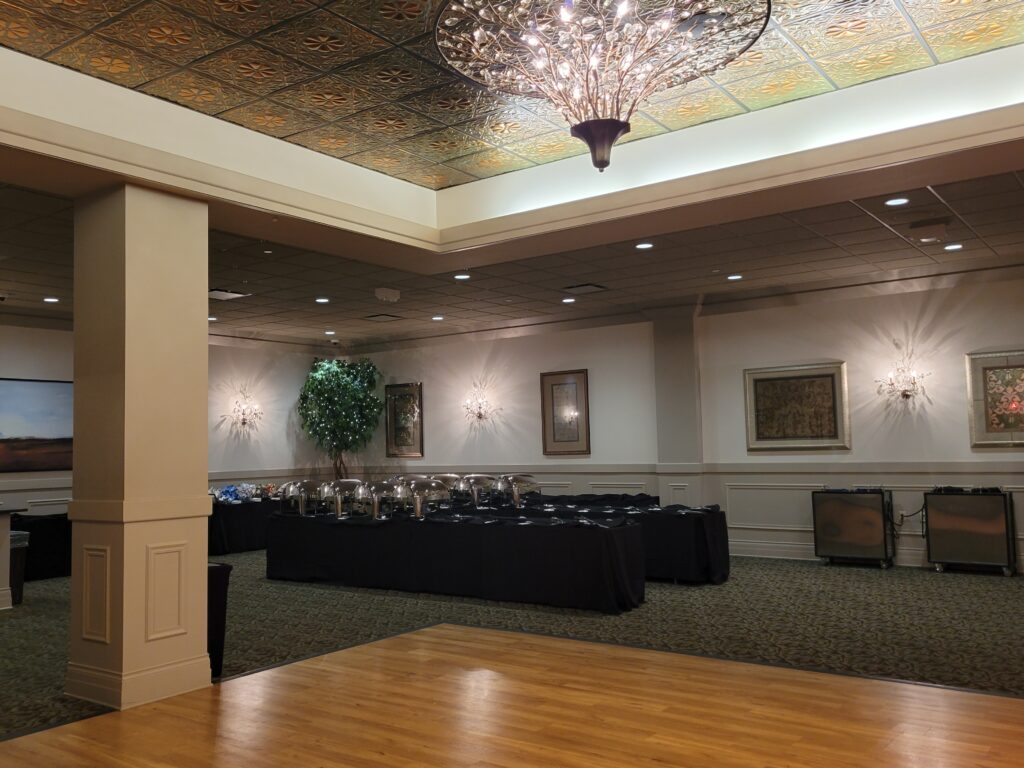 Beverage Options 
The Avalon also provides the drinks for events at its venue. They list a variety of wines, beers, and non-alcoholic beverages (coffee, water, soda, fruit punch, Red Bull) on their menu. They allow for a cash bar, host bar, or "you call it" drink tickets for guests to redeem for drinks. You must use their services for alcohol as opposed to bringing in your own options.
Hotel Options
The Avalon has partnered with select area hotels for some discounted rates for your out of town guests. They also offer free limo rides back to these hotels for you and your guests when departing for the night after the reception.  This is perfect for ensuring that your guests are taken care of and always have a safe ride back to their hotel!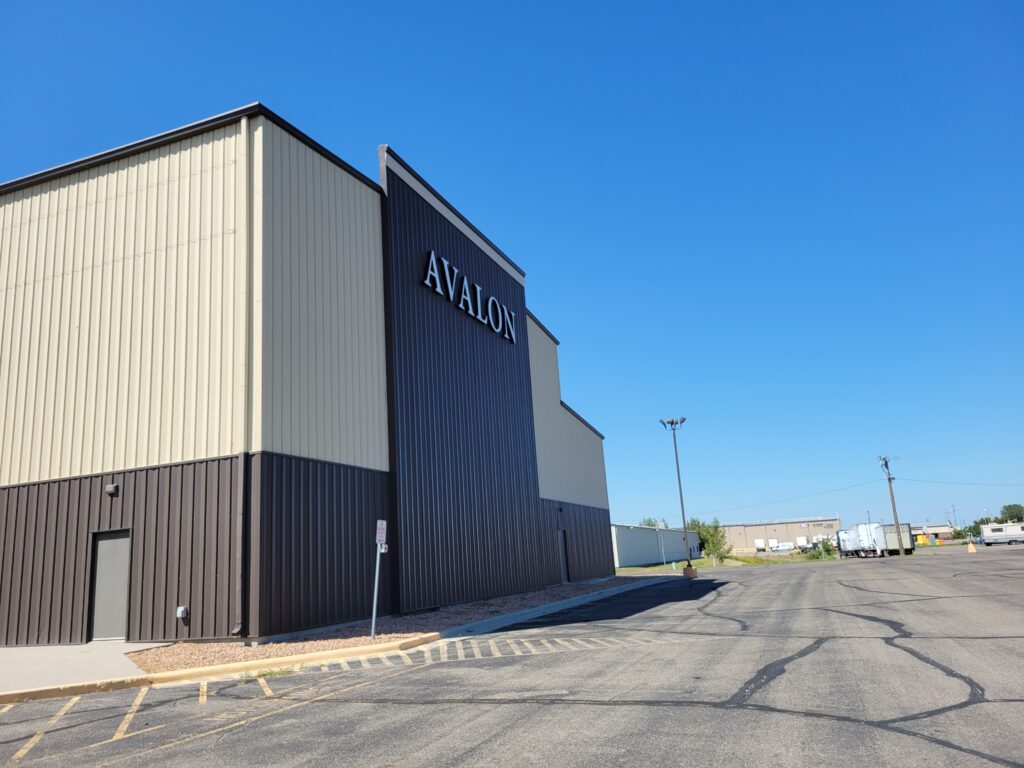 Pricing
Pricing for an event at the Avalon can range from $2,000-$15,000 depending on the number of guests and the ballroom you select. If you are thinking that this may be the venue you want, they can draft an invoice for you so you can see the price everything would cost before you make a commitment. They offer free tours of their venue so you can start to envision your reception and see if the Avalon is the right place for you to celebrate your marriage!