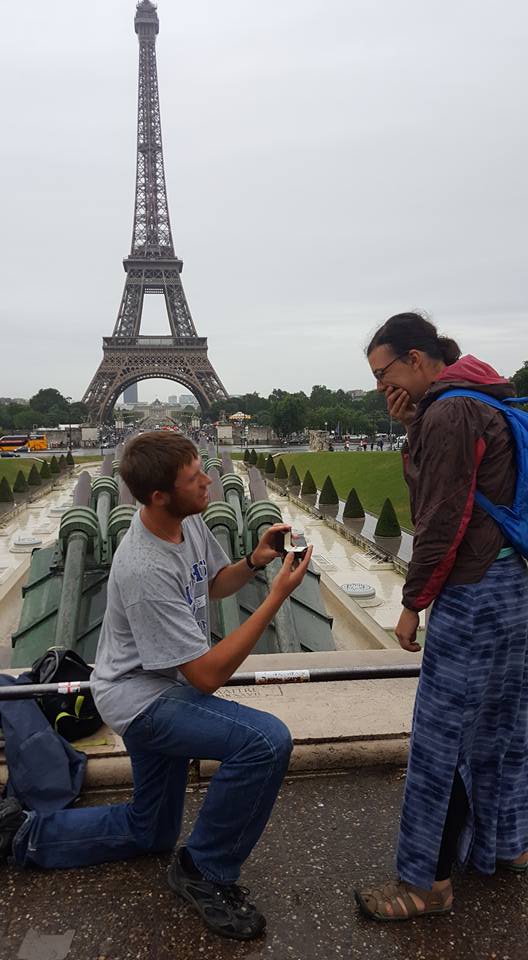 It was 2016, and Tyler and I had been dating about a year and it was about the time that we had both agreed that we wanted to get engaged. The summer of 2016, we had been presented with an opportunity to go to Europe and attend World Youth Day with the Pope.
There was a lot of hesitation prior to signing up for the trip because I knew that it was going to be an investment, and coming up with the money to be able to do it would be a challenge. I was in my junior year of college, and like most college students, money was a little tight. But I felt the calling to go, and so I signed up for the trip and convinced Tyler that he should come with me.
The trip was several months in length. Along with going to Poland for World Youth Day, I also had the opportunity to visit many parts of France, and spend some time in Poland prior to congregating with all the other youth in Krakow.
The trip was an amazing, grace filled time of growth, and I could probably write many blog posts on the things that I learned and the graces I received from it. Prior to coming on the trip, I had decided that I wanted to stay an extra two weeks in France living with the religious community that was hosting us for our trip. Tyler, on the other hand, was to return to the United States shortly after World Youth day had finished.
After World Youth Day, we had a short time in which we were visiting Paris. And by short, I mean it was less than a day. We were staying at the Sacre Coeur in Paris,
and because of all the terrorist attacks in France during that time, we had to be back before 8pm or else we would not be allowed in.
During that day, Tyler and I were able to spend some time together, we went to the Eiffel Tower, and got some crepes from the crepe stand near there. It was raining a little bit, so we sat under a tree and ate our crepes. Once we were finishes, we crossed the river and went to a bench where we talked for a little bit before walking up to a nice spot that over looked the tower.
It was there, on August 3rd, 2016 that Tyler asked me to marry him. It was a beautiful moment, and when we returned back to our pilgrim group we were able to celebrate with all of them.