Located about 20 minutes south of Fargo, The Yard is situated right on the Red River and is an elegant venue with a rural feel. On 12 acres, there are plenty of spots for taking gorgeous photos right there on the property. The land, originally a simple homestead, has had only 3 owners since the end of the 1800s and has been operating as "The Yard" since September 2017.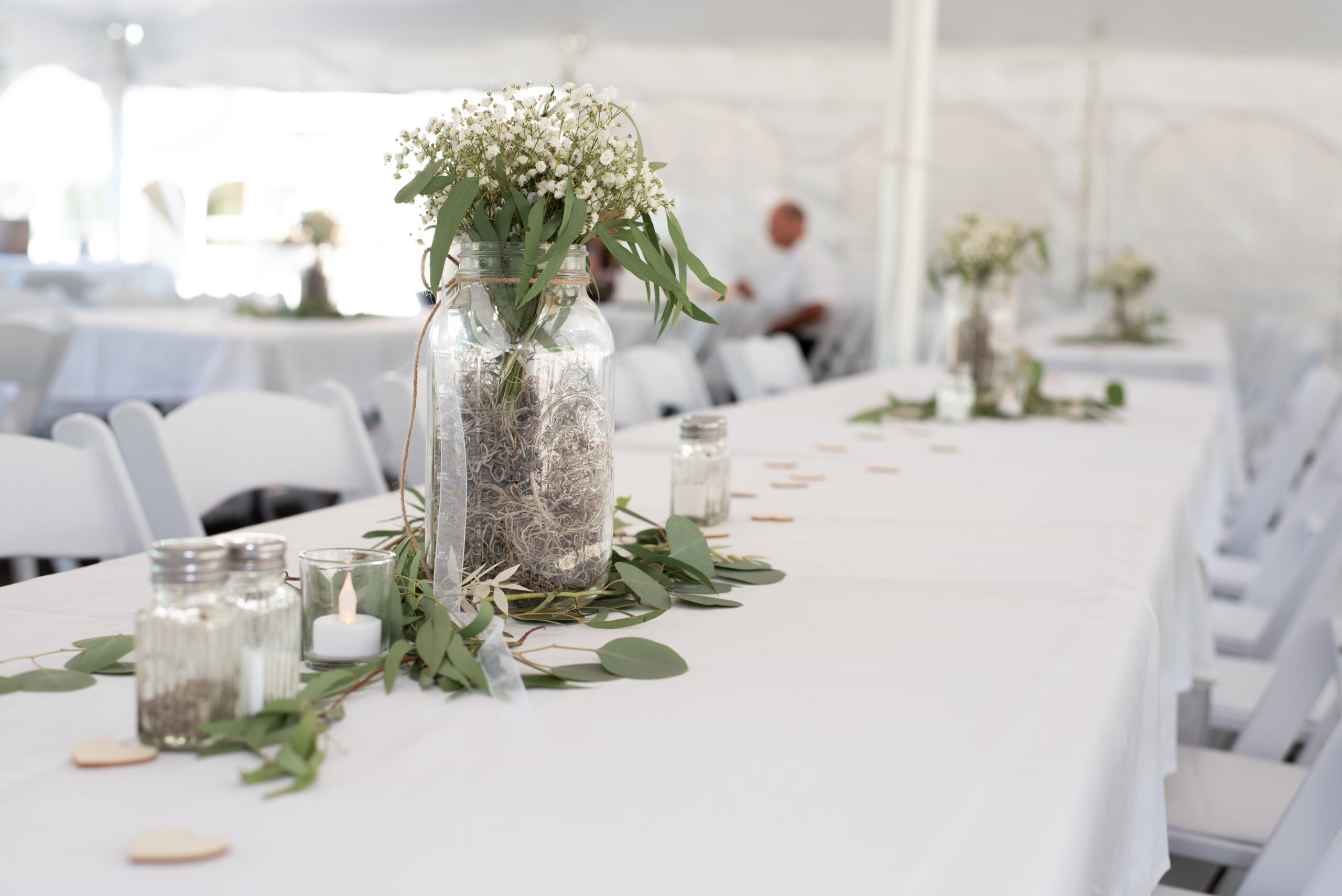 Ceremony and Reception Areas
The ceremony area at The Yard, should you choose to use it, is located right along the Red River providing a beautiful backdrop. The reception areas can accommodate up to 300 people. There is room for 130 guests in their 2,200 square foot ballroom in addition to a 2,400 square foot attached tent that can hold an additional 170 guests. The tent and ballroom can also be used for a ceremony if desired or if bad weather prevents holding it outdoors. Also included with the rental is outside ornamental lighting, a unique outdoor bar, chairs, tables, linens, and more.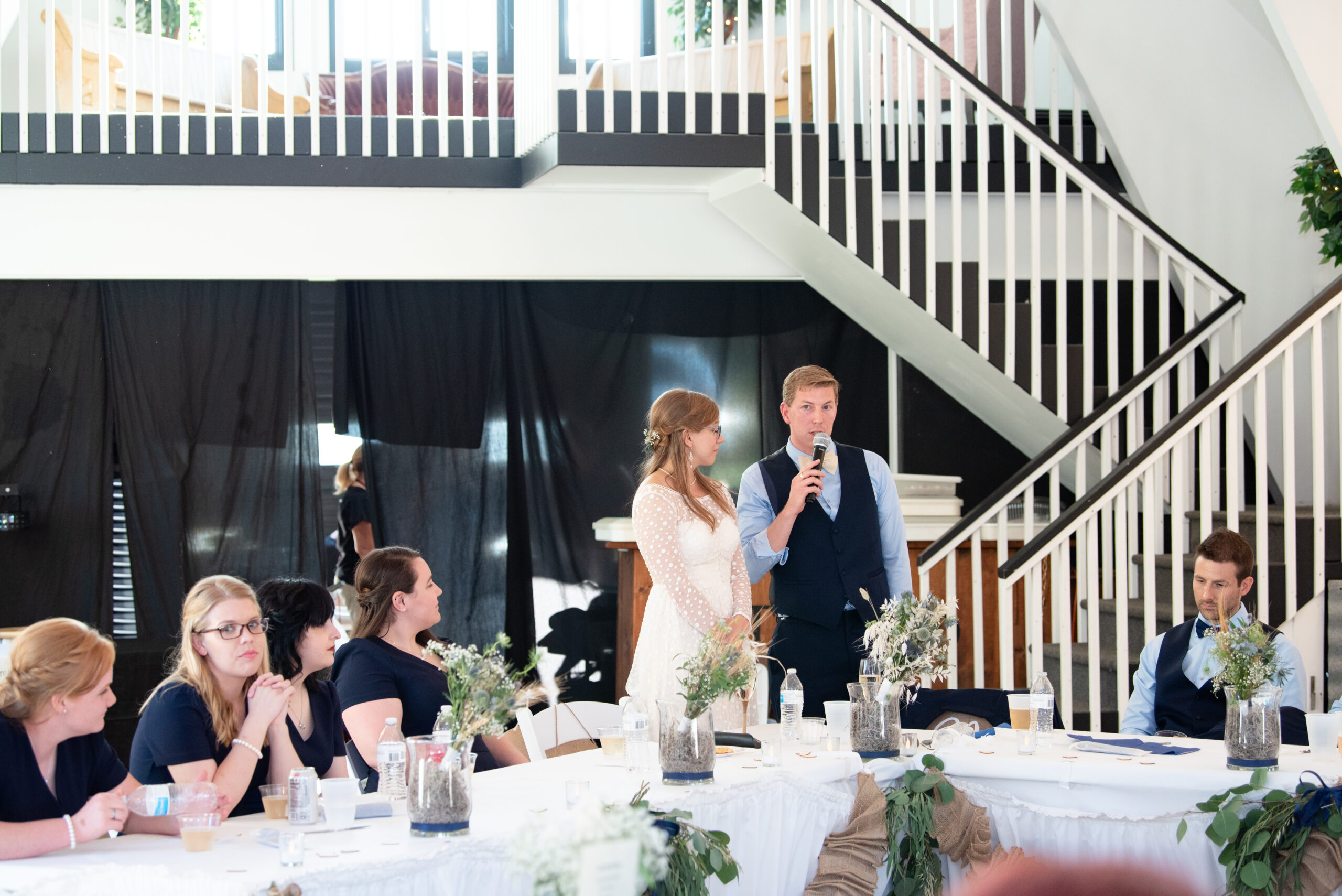 Food and Drinks
Sterling Catering is the in-house caterer at The Yard and their main menu offers a large variety of hors d'oeuvres, entrée options, snacks, desserts, and more. Their entrée selection consists of chicken, pork, beef, seafood, and pasta options. The price per plate varies, but you can expect to pay more than $25 per person depending on the option you choose if you desire to have a plated or buffet style meal  . Vegetarian options are available, and Sterling Catering can also make a custom menu for your special day. 
There is a more budget friendly menu offered that has more casual fare such as sandwich platters, burger bars, buffets, and more. Many options on this menu are priced in the range of $10-$15 per person.
All drinks, alcoholic and non-alcoholic, are provided by The Yard.  For receptions over 75 guests, there is no minimum bar fee, but there is a flat rate to use the full service bar.

Pricin

g

There are a couple different pricing options for weddings at The Yard. There is an option to rent for one day, or for two days. Opting for a two-day rental to allow extra time for a rehearsal and set-up averages a few thousand dollars more than the one day rental. Price is dependent on what days you are renting. The two-day rental comes with additions such as free use of the onsite guest house and names of the bride and groom on The Yard's sign by the road. Music and lighting for the ceremony, dinner, and/or dancing can also be provided for an extra fee.
Photo Locations On Site
One of the best perks about using The Yard as your wedding venue is the beautiful river view. The venue is set perfectly so that just steps away from the reception is a gorgeous backdrop of the river. This is the perfect spot to take beautiful sunset pictures. Along with this, there are plenty of other places on site to take even more portraits during your big day!
With so many options and lots of ways that The Yard can accommodate custom requests, it just might be the perfect place for you to celebrate your special day!