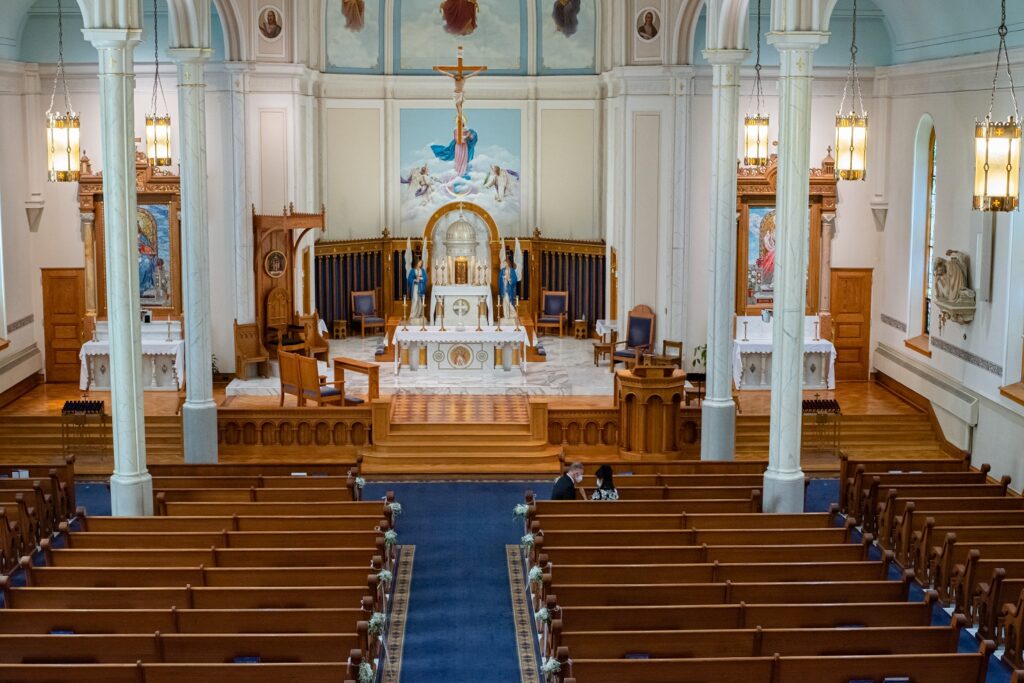 St. Mary's Cathedral sits in the heart of downtown Fargo. It's location offers a ton of opportunities for wedding day pictures. Although there are steps leading up to the main chapel, an elevator is available to anyone who needs it. 
The Cathedral is perfect for the traditional couple who want to incorporate some of the beautiful older traditions of the faith into their big day. It's older, gothic feel allows for people to enter deeply into the history of the faith. Masses here are reverent, traditional, and allow you to enter deeply. 
General Aesthetic
The Cathedral is one of the oldest parishes in Fargo. It has a beautiful blue, Marian color throughout it, highlighting Mary in each aspect. The beautiful white alter sits in the front with the tabernacle behind it. There are beautiful marble columns throughout the church and stain glass windows on both sides and at the back. The rear view showcases a beautiful organ, which is played pretty much every Sunday.
Noteworthy Features
This Cathedral gives you a very traditional setting for your wedding. It also offers the ability to use incense and has more of a solemn, traditional tone in the music and in the liturgy in general. There are many beautiful locations inside and outside the church to take wedding pictures.
Accommodations for Wedding Ceremonies
This Cathedral is one of the larger Catholic churches in Fargo, and has seating for several hundred people. When you plan to get married here, there are basic guidelines that you will need to follow in regards to the dresses of the bride and bridesmaids. All of the specific things that you need to know are given to you in your initial meeting with the wedding coordinator. Wedding music must also be approved by the coordinator.
During your planning process, you will be able to opt into having an organist or if you prefer to only have piano, that is also an option. 
Weddings Featuring The Cathedral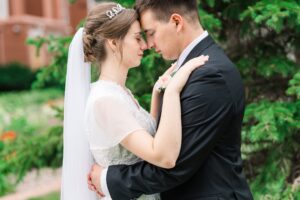 Charles and Rachel got married on a beautiful Summer day. They began their day at the Cathedral of St. Mary in Fargo. Rachel and her
Read More »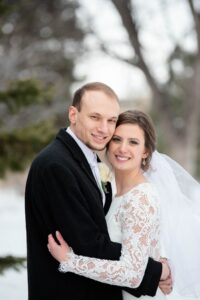 John and Faith's wedding was filled with faith, love, and a whole lot of laughter. These two are such beautiful souls, and they complement each
Read More »